Skip to Content
Volvo Suspension Repair
Swedish Volvo Care is committed to giving drivers a smooth, safe, comfortable ride. Our services include Volvo suspension repair for Volvo vehicles in the Bay Area. We comprise seasoned Volvo mechanics with a genuine passion for the brand, and they fulfill customer services with the same exceptional quality that they would provide their own vehicles. At Swedish Volvo Care, we promise to repair, replace, and inspect carefully yet quickly, staying honest and reliable from beginning to end.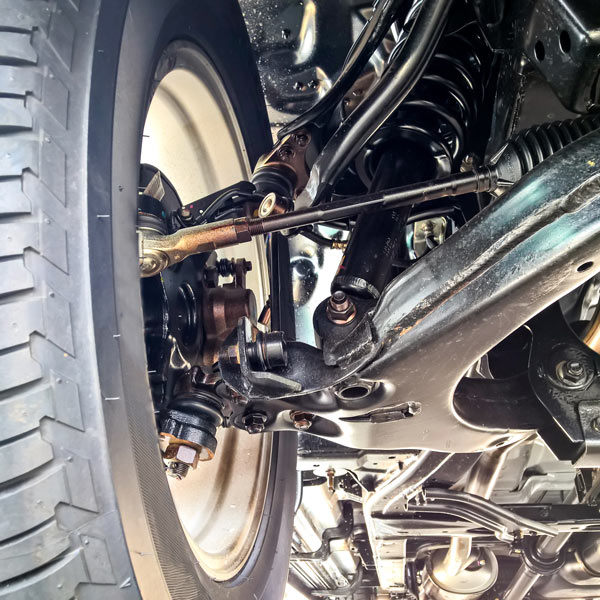 Steering & Suspension Services
Keeping your Volvo aligned ensures it stays straight on the road. Reluctant and grating steering is always frustrating for drivers of all kinds and can negatively impact safety. Our team is dedicated to providing you and your family with top-quality suspension, steering, and handling for your peace of mind. From routine alignment and maintenance to shock and strut replacement, we promise customers a smooth, secure ride after fulfilling their services.
Wheel Alignments
Does your Volvo pull left when you want to turn right? If so, you have a wheel misalignment problem. Our team provides wheel alignment for a perfectly consistent steering experience.
Shocks & Struts
Your shocks and struts balance your Volvo and make your ride smooth. We recommend scheduling shock and strut maintenance because their condition significantly affects your safety on the road.
Wheel Bearings
Wheel bearings allow your Volvo tires to spin rapidly while reducing friction and resistance for a safe, controlled ride. A wheel bearing issue may cause your tires to wobble, vibrate, or make strange noises.
Steering System
We provide Volvo drivers with comprehensive steering system inspections, repairs, and component replacements. Our services include checking for leaks and replacing bearings, shocks, struts, and more.
Trusted Volvo Technicians With Decades of Experience
We're a Volvo owner's most reliable source for suspension and steering services in the area. Independently owned and operated, we provide a friendly, face-to-face experience and the highest quality workmanship for every Volvo make and model. We service exclusively Volvo models with superior dedication. Next time your Volvo tires, steering, or suspension system makes an odd noise or acts erratically, you can feel confident knowing that the top professionals are serving you.