Skip to Content
Volvo Fuel System Maintenance and Repair
Maintain optimal gas mileage and fuel efficiency while on the road by taking your Volvo into Swedish Volvo Care for Volvo Fuel system repairs in the greater Bay Area. A functioning fueling and emissions system are a must-have for your Volvo. Our independently operated shop specializes in fuel system diagnostics, repairs, and replacements. Our commitment to Volvo vehicles and honest workmanship is unparalleled.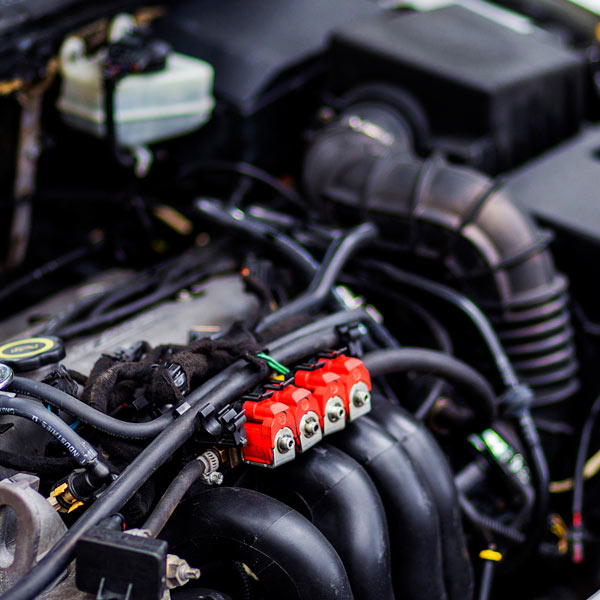 Fuel System Services
The Volvo fuel system is among the most fuel-efficient, safe, and cost-effective on the market. They are built with innovative solutions and customized features to suit any driver. However, if your Volvo has issues involving a dirty filter, malfunctioning fuel injector, or a general system failure, your safety on the road could be significantly compromised. Ensure you are scheduling routine fuel system inspection and maintenance. If your Volvo fuel system needs a major repair, our team is here to deliver.
Diagnosis & Repair
If your vehicle frequently loses power, jerks and sputters when driving fast, or your engine refuses to start, you likely have a fuel pump problem. Our team provides comprehensive, cutting-edge diagnosis and fuel pump repair for all Volvos.
Fuel Pump
A functioning fuel pump will evenly distribute fuel throughout your Volvo and pump it where it needs to go. We offer routine fuel pump maintenance and inspections for Volvo fuel pumps. If your fuel pump needs to be replaced, we'll guide you through top-quality selections at affordable prices.
Emission System Repairs
Your Volvo's emission system regulates the gas released from your vehicle and is crucial to keeping your Volvo fuel-efficient. Your emission system may be compromised if your gas disappears faster than usual. We inspect and repair all Volvo emission systems.
Check Engine Light
A faulty fuel system is a common reason why Volvo check engine lights flash on, especially if there's an issue with your emission system. Please schedule an appointment with us next time your check engine light flashes, and our technicians will inspect your fuel pump system for potential failures.
Dedicated & Honest Volvo Professionals
Our mechanics service every type of Volvo vehicle daily and focus exclusively on their makes and models. That's why Volvo owners trust us most to fulfill their services quickly and effectively. Our state-of-the-art diagnostic testing and certified technicians allow our shop to complete your repairs and replacements regardless of your Volvo's age or condition. Enjoy peace of mind in a warm, welcoming environment as we enhance your vehicle.